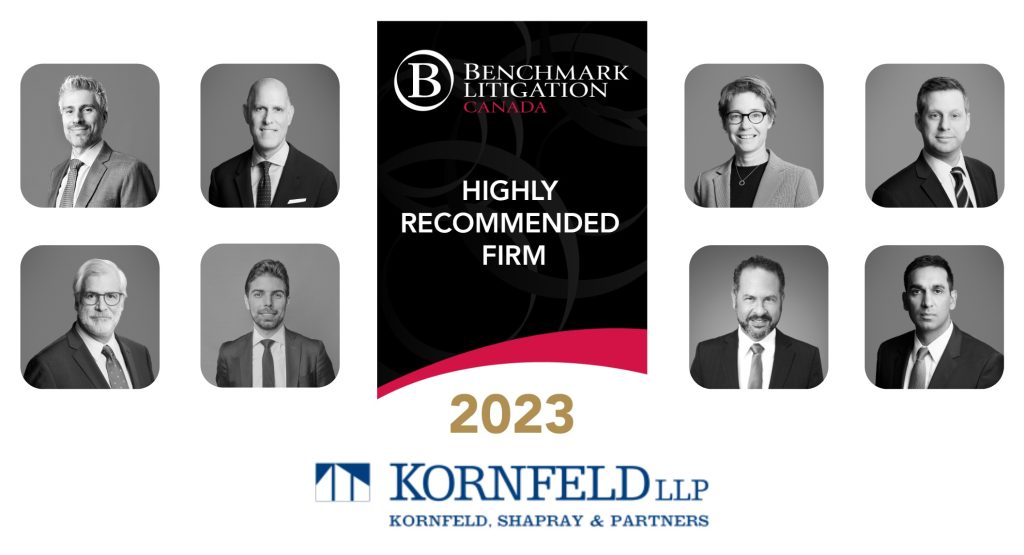 We are pleased to announce that Kornfeld LLP has received the highest possible ranking of Highly Recommended in the 2023 Benchmark Litigation Canada guide. Eight Kornfeld lawyers have been recognized as Litigation Stars and Future Stars:
Congratulations to all of our lawyers who have been recognized by the legal community for their talent and hard work.
Benchmark Litigation celebrates leading litigators and the most impactful disputes across Canada based upon interviews conducted with lawyers, clients and industry professionals and research and analysis of the most significant cases and firm developments of the preceding year. Please click here to read the Benchmark Canada analysis of our firm and practitioners.