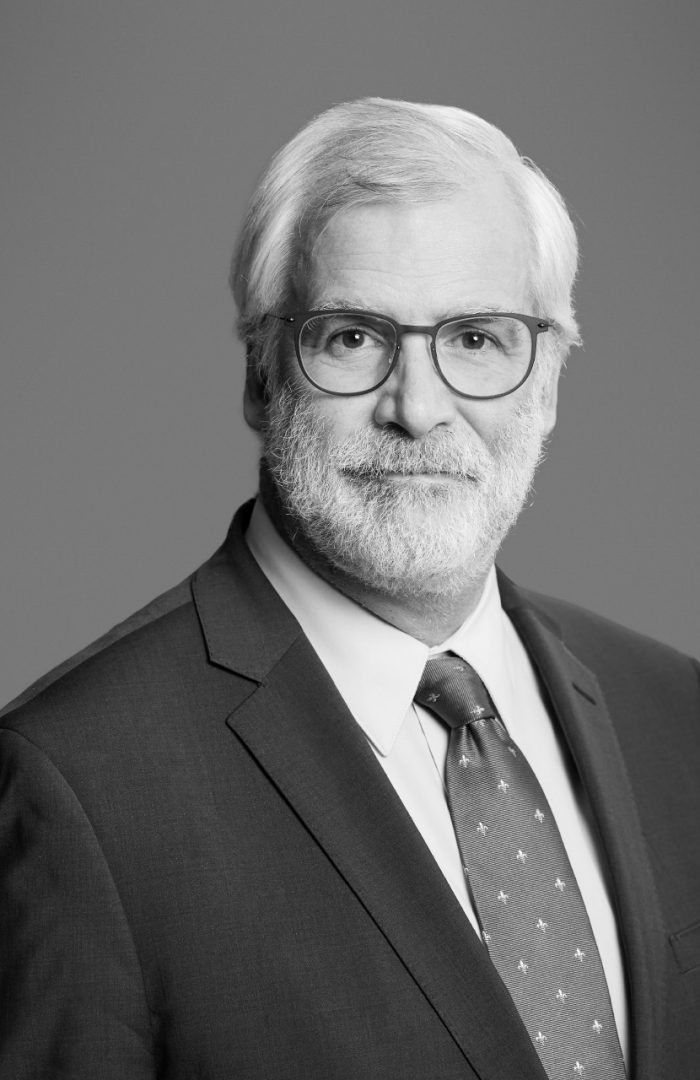 Francis Lamer has gained the trust of clients due to his ability to represent them in a dynamic and effective manner and for his skill at crafting vigorous strategies.
Mr. Lamer joined the firm in 1997 after seven years of practice at two of Vancouver's national firms and a year of clerking at the Supreme Court of Canada. While Mr. Lamer's practice is focused on difficult and complex litigation, he also advises clients before a dispute has occurred on how to position themselves advantageously in the event of one. As he sums up, "I like to think of myself as someone who will go to bat and swing hard if I have to, but my objective above all else is to try to solve my clients' problems as quickly and inexpensively as possible."
His wide-ranging practice encompasses all manner of litigation, including business disputes, insolvency, securities litigation, commercial real estate disputes, mining industry litigation, shareholders' remedies and estate and family law disputes. In particular, Mr. Lamer has extensive experience in matrimonial property law as it affects the division of business interests, family trusts and other issues concerning businesspeople. In recent years, Mr. Lamer has acted on:
Shareholder oppression claims
Joint-venture litigation concerning major real estate and mining projects
Litigation pertaining to the enforceability of a royalty agreement over one of the largest coal mines in BC
A $25 million arbitration concerning a real estate development project
Two recent leading decisions dealing with family trusts in family and estate litigation
Constitutional challenges to provisions of the Securities Act of British Columbia
A dispute pertaining to the impact of Yukon native treaty rights on pre-existing mineral exploration rights
Disputes involving matrimonial property division and business assets
Commercial fraud cases
Mr. Lamer began his career as a solicitor but soon realized he preferred the critical thinking and problem-solving skills demanded of litigation. He has appeared before all levels of court from the Supreme Court of British Columbia to the Supreme Court of Canada, and has been counsel on complex, multi-party arbitrations and mediations. Benchmark Canada has recognized Mr. Lamer as a "Litigation Star", and he holds a Distinguished Martindale-Hubbel rating for legal skills and ethics. Mr. Lamer has been recognized in Best Lawyers Canada in the area of Appellate Litigation.
Much of Mr. Lamer's new business comes by way of referrals from old clients or law firms that have sent clients to him. "I think what my clients like best about me," he says, "is my responsiveness, good service and the knowledge that, come what may, I work hard to achieve the best possible result.
Practice Areas
Education
McGill: LLB and BCL: 1987
McGill: BCom University Scholar, 1983
Bar Admissions
British Columbia Bar, 1990
Quebec Bar, 1988
Honours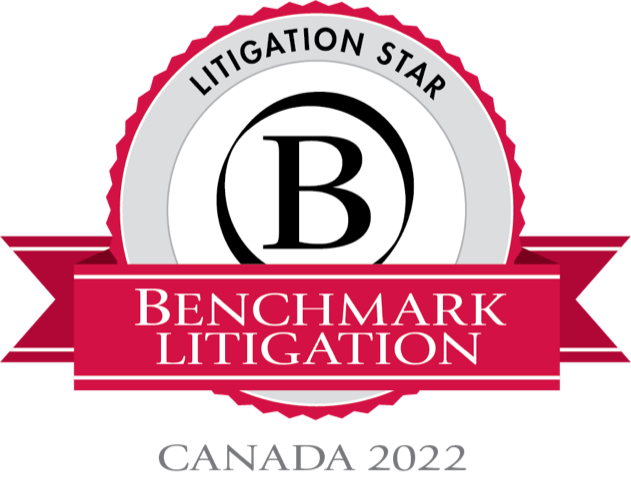 Contact Francis: