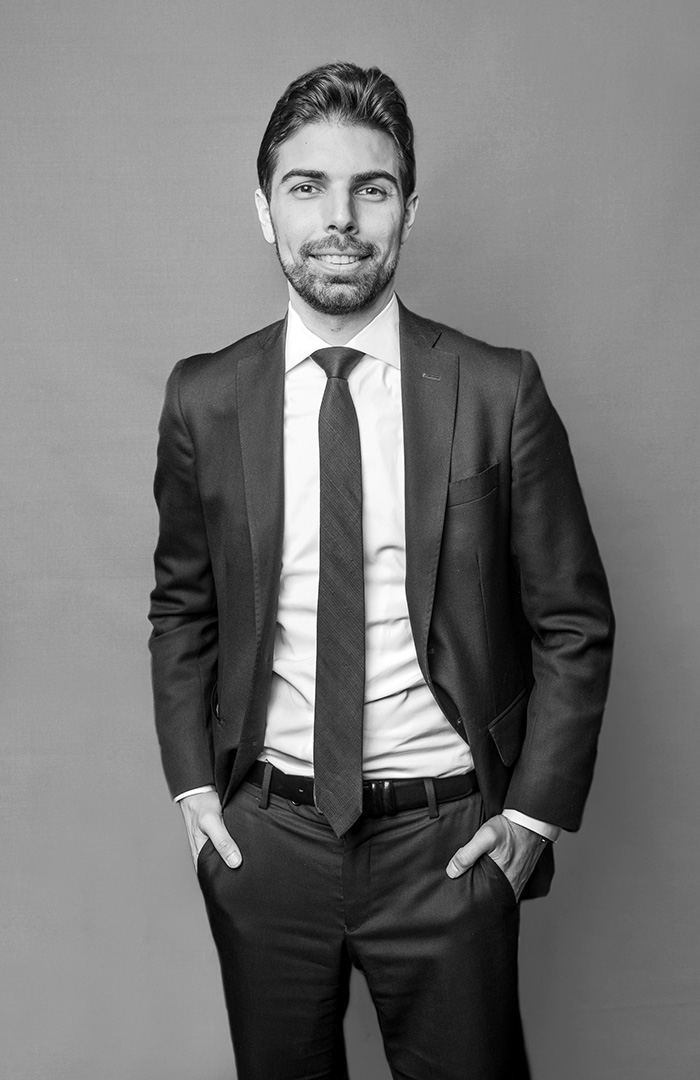 Devin is a partner in Kornfeld's litigation and alternative dispute resolution group. He has a broad litigation practice with an emphasis on corporate and commercial disputes involving real estate, strata property, contracts, and employment agreements.
Devin has extensive experience representing clients before all levels of the courts in British Columbia and the Federal Court of Canada and has appeared before the Supreme Court of Canada on real estate matters involving leave to appeal. He regularly acts as counsel in disputes before the Residential Tenancy Branch and in commercial arbitrations and mediations.
Devin joined Kornfeld LLP as an associate in May 2013 after completing his articles with the firm. He has been recognized by Benchmark Litigation Canada as a Future Star (2023) and Benchmark Litigation on its Top 40 & Under List (2023).
Devin has participated as a panelist in seminars offered by the Trial Lawyers Association of British Columbia and BOMA Canada (Building Owners and Managers Association) on topics related to certificates of pending litigation, builders' liens and commercial landlords' remedies. He has mentored students participating in the UBC Law Students' Legal Advice Program and been a guest lecturer for UBC Law's strata property course.
Outside of the law, Devin plays golf, hockey and soccer and enjoys reading and cycling.
Practice Areas
Education
• University of British Columbia, J.D.
• University of British Columbia, B.A.
Bar Admissions
• British Columbia, 2013
Published Works
"Section 96 of the Employment Standards Act: Balancing Competing Interests"  72 The Advocate 855 (November 2014)
"Everything You Always Wanted to Know About Suspending an Employment Standards Determination (But Were too Afraid to Ask)" 72 The Advocate (March 2014)
Notable Cases
&nbsp
Youyi Group Holdings (Canada) Ltd. v. Brentwood Lanes Canada Ltd., 2020 BCCA 130

The British Columbia Court of Appeal agreed with the judge at trial that a $28.8 million contract of purchase and sale should not be enforced, being tainted by the illegality of the purchasers' fraudulent conduct.   While the trial judge found numerous instances of illegal conduct each rendering the contract unenforceable, the Court of Appeal considered it unnecessary to look beyond the conclusion that the purchasers had designed and used the contract and related lease to falsely inflate rent for financing purposes.

Keep Reading
&nbsp
Pacific Centre Limited v. Creative Energy Vancouver Platforms Inc., Westbank Projects Corp. and others, 2020 BCSC 676

Cadillac Fairview Limited and its property, Pacific Centre mall, were unsuccessful in their efforts to stop the proposed redevelopment of 720 Beatty St., site of the Creative Energy steam heat plant which serves the energy needs of over 200 commercial and residential buildings throughout downtown Vancouver.   Our clients, Creative Energy and Westbank Projects Corp., are teaming up to build a state-of-the-art office tower and entertainment facilities bridging Vancouver's Yaletown district with BC Place Stadium.

Keep Reading
&nbsp
Youyi Group Holdings (Canada) Ltd. v. Brentwood Lanes Canada Ltd., 2019 BCSC 739

After a 78-day trial, the Supreme Court of British Columbia allowed our client to withdraw from a $28,800,000 contract for the sale of a large redevelopment site, due to the intended purchaser's use of the contract for illegal purposes.  This allowed our client to reap a nearly $50,000,000 increase in value.

Keep Reading
&nbsp
0790482 B.C. Ltd. v. KBK No. 11 Ventures Ltd., 2021 BCSC 1761

Shane Coblin and Devin Lucas successful in having court declare an attempt to certify a class action, after years of delay, an abuse of the court process.

After approximately six years of delay, the Plaintiff in this putative class action sought to significantly amend its claim to expand the class definition, add new claims of negligence claiming damages for pure economic loss resulting from dangerous defects, and to add a number of new parties. Many of the claims were duplicative of other actions commenced at the instruction of the proposed representative plaintiff, and therefore the court found the amendments to be an abuse of process.

Keep Reading
&nbsp
KBK No. 11 Ventures Ltd. v. XL Insurance Company Ltd., 2022 BCSC 1652

Our client is the developer of a large luxury mixed-use building located in Vancouver.   For the past number of years it has been a defendant in a complex multi-party construction dispute, part of which has been proceeding as a class action.  The client had a wrap-up liability insurance policy in place for the development that required the insurer to defend any actions alleging damage to property.  The insurer denied coverage relying on an exclusion referred to as the "your work" exclusion.  Shane and Devin successfully argued that the insurer had not met its burden to demonstrate to the court that this exclusion clearly applied to oust coverage.  Justice Millman found that the duty to defend had been triggered and ordered the insurer to reimburse our client for all costs incurred to date to defend those actions and to prospectively cover all defence costs going forward as they are incurred.

Please see the reasons for judgment in KBK No. 11 Ventures Ltd. v. XL Insurance Company Ltd.,  2022 BCSC 1652

Keep Reading
Contact Devin: