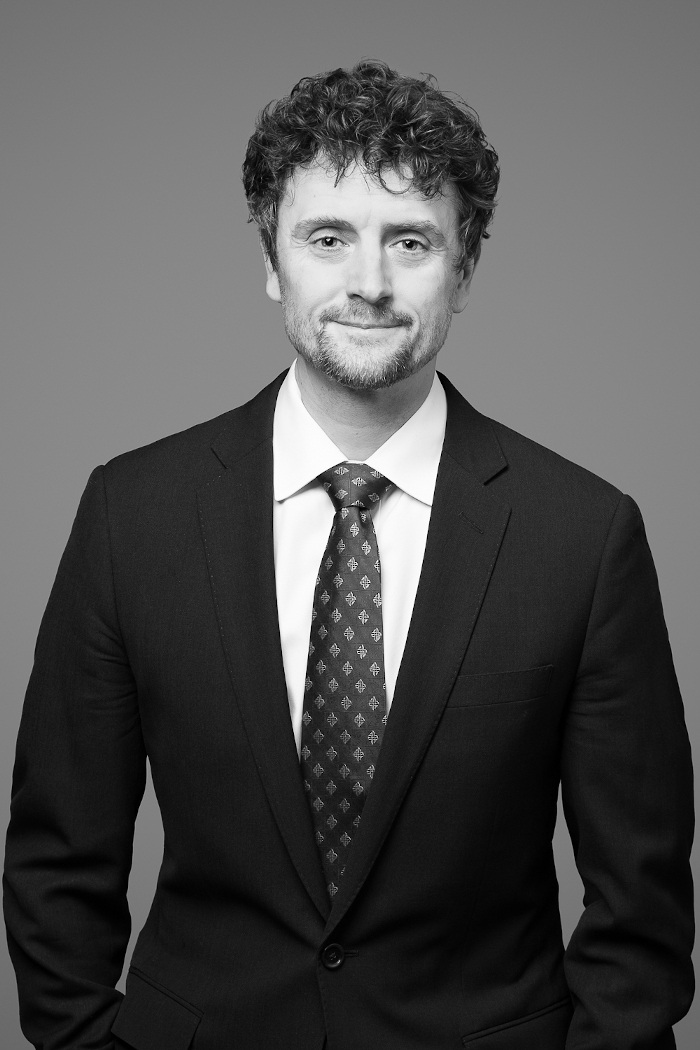 Nils Preshaw is an experienced litigator who spent the first twelve years of his career as a Crown Prosecutor.  During those years he had a heavy trial schedule that included general criminal, conspiracy, drug trafficking and large wiretap project trials.
Nils Preshaw has conducted numerous provincial and superior court trials in both BC and Alberta as well as appeals before the Courts of Appeal in both provinces.
During his time as a Crown Prosecutor Nils Preshaw worked on matters involving CSIS, the RCMP, CBSA, CRA, IRS and Interpol.  In 2008 Nils began focusing on complex fraud litigation.
In 2014, Nils Preshaw started his own practice representing clients throughout Western Canada in diverse trial matters ranging from charges of murder and dangerous offender designations to complex civil fraud.  While out on his own Nils continued to represent the Crown as an agent in both complex tax prosecutions and the defense of RCMP officers in civil litigation.
In 2018, Nils joined Kornfeld's litigation department where he continues trial work with a particular focus on cases involving large commercial fraud.
Nils has taught prospective law students an LSAT prep course, lectured to CRA Investigators about Cross Examination; to commercial fraud specialists about Corporate Witnesses and been a guest lecturer for the Law Society of BC's Bar Admission Course.
Nils is an avid cyclist, rock climber and skier.
Practice Areas
Education
Faculty of Law, University of Calgary, LLB
University of Calgary, BA, Political Science and English Literature
Bar Admissions
British Columbia, 2006
Alberta, 2002
Service
Tribunal member for the Canadian Investment Regulatory Organization (Ciro), chairing disciplinary hearings of registered persons in the mutual fund industry.
Volunteer with the Advisory Committee to the Judicial Council of BC vetting applicants for Provincial Court Judge positions from 2020 to 2023.
Recent Contributor to the 2023 Professional Legal Training Course practice materials on Professionalism: Ethics.
Volunteer lawyer on monthly Access Pro-Bono telephone clinics.
Notable Cases
&nbsp
Youyi Group Holdings (Canada) Ltd. v. Brentwood Lanes Canada Ltd., 2020 BCCA 130

The British Columbia Court of Appeal agreed with the judge at trial that a $28.8 million contract of purchase and sale should not be enforced, being tainted by the illegality of the purchasers' fraudulent conduct.   While the trial judge found numerous instances of illegal conduct each rendering the contract unenforceable, the Court of Appeal considered it unnecessary to look beyond the conclusion that the purchasers had designed and used the contract and related lease to falsely inflate rent for financing purposes.

Keep Reading
&nbsp
Youyi Group Holdings (Canada) Ltd. v. Brentwood Lanes Canada Ltd., 2019 BCSC 739

After a 78-day trial, the Supreme Court of British Columbia allowed our client to withdraw from a $28,800,000 contract for the sale of a large redevelopment site, due to the intended purchaser's use of the contract for illegal purposes.  This allowed our client to reap a nearly $50,000,000 increase in value.

Keep Reading
Contact Nils: