Kornfeld lawyers, Nils Preshaw and Shane Coblin, were recently successful (May 2020) in removing a Red Notice issued by the International Criminal Police Organization (INTERPOL), where it had been prompted by ulterior motives.
What is an INTERPOL Red Notice?
An INTERPOL Red Notice is an international wanted persons notice—not an arrest warrant. It is a request to law enforcement worldwide to locate and hold a person pending extradition, surrender, or similar legal action.
The global Red Notice alert system has been in place since the 1920s and has led to the capture of countless fugitives, sometimes even decades after crimes had been committed. Once a Red Notice has been issued, it can be a difficult, time-consuming and expensive process to remove
"Red Notices are generally used for serious criminal offenses," Nils said, "they are designed to catch wanted persons as they cross international borders so they can be extradited to the Requesting Nation."
Nils is a Kornfeld associate working on cases involving commercial fraud with over 15 years of experience working on matters involving CSIS, the RCMP, CBSA, CRA, IRS and INTERPOL.
In this case, Kornfeld filed written submissions with the Commission for the Control of INTERPOL's Files (CCF) in Lyon, France. On behalf of their Client, Nils and Shane argued that this particular Red Notice was merely an attempt to intimidate and had not been validly issued. Bogus criminal charges had been laid in a foreign country and a Red Notice obtained.
"The requesting nation sent a copy of an arrest warrant directly to our client," Nils explained. "Since they knew our client's precise location the proper course of action would have been to send an extradition request to the Canadian government. Instead, the requesting nation obtained a Red Notice; we say they did this in order to intimidate and restrict our client's ability to travel. Our client had not in fact committed a criminal offence and their whereabouts were precisely known."
Kornfeld first contacted Canadian Members of Parliament, police and the local crown prosecutor's office, but none were able to assist. Only by appealing directly to the CCF was Kornfeld able to have the Red Notices removed.
This case appears to be an example of a troubling global trend where certain nations have been accused of abusing INTERPOL's colour-coded alert system to disrupt and restrict the right of individuals.
Although Red Notices are rare—62,000 globally, of which 7,000 are public—the number of notices issued has been increasing each year. In 2000, 1,200 Red Notices were issued, 6,300 in 2010 and in 2019, 13,300 notices were issued worldwide.
The increase appears to be due, in part, to the ease of which a nation can obtain a Red Notice and the corresponding difficulty in getting improper notices removed. Russia, China and Turkey have all been accused of using the INTERPOL notice system to intimidate and silence individuals abroad.
INTERPOL's power lies in its 18 databases and 194 member countries, linked by national central bureaus.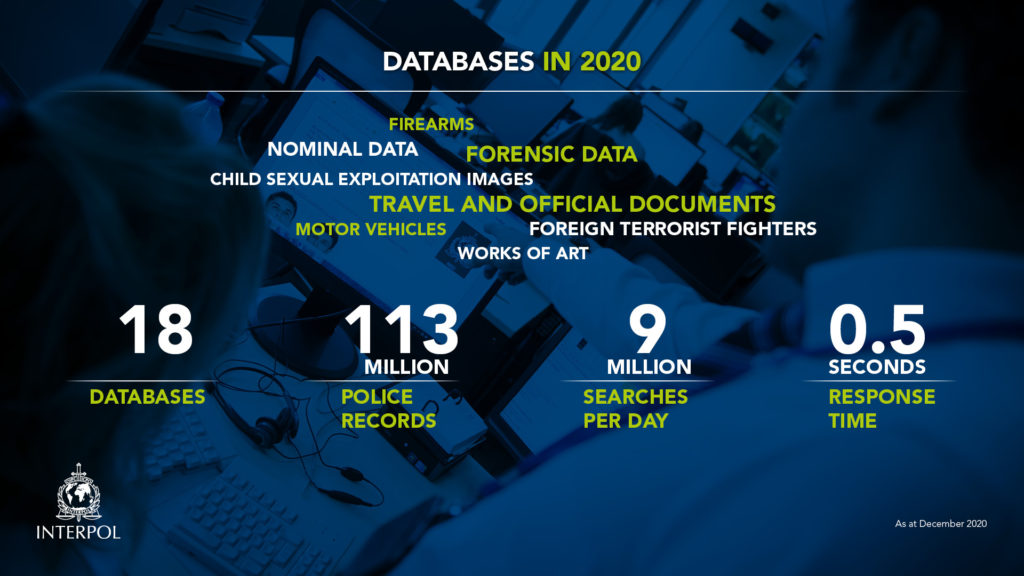 What does an INTERPOL Red Notice mean for individuals?
Individuals who learn that a notice has been issued in their name risk arrest and extradition whenever they cross an international border.
"It's hit and miss for what a particular country will do when they discover a person who is the subject of a Red Notice. In Canada and the United States, I have seen everything from short periods of detention and release to immediate arrest and a lengthy extradition process. The real fear for individuals who are the subject of a Red Notice is that a country could simply ship them to the requesting nation where they won't get a fair trial and will end up serving a lengthy jail term in horrible conditions", said Nils.
If certain countries charge a person with a criminal offence, the individual can end up facing a very difficult situation. Since they cannot realistically expect a fair trial, they would be foolish to travel to the country to face whatever passes for justice there. If a Red Notice is obtained, they end up trapped, unable to travel internationally without risking arrest and extradition.
In order to use the system as intended, Nils believes that INTERPOL needs to invest more effort at the application stage to ensure that requests for Red Notices are legitimate before they are issued.
INTERPOL Red Notice removal
"The present system allows Red Notices to be obtained far too easily leaving it up to the individuals themselves to try to get them removed," he explained. "Unfortunately, once a Red Notice has ben issued, it is generally active for five years and the success rate in removing them is low."
According to INTERPOL, it is up to each member country to decide what legal value to give a Red Notice and countries are unlikely to extradite a person based on a Red Notice alone.
How to check if there is an INTERPOL Red Notice for a given name
Contained within the INTERPOL database is a list of "wanted" persons issued a Red Notice. To search the list, go to interpol.int and select "Wanted Persons" in the upper right corner. Users are then able to search by name, nationality, gender, date of birth, and the country they are wanted by. To check another way, applications can be sent to the Commission for the Control of INTERPOL's Files, which is an independent body that ensures that all personal data processed through INTERPOL's channgels conforms to the rules of the organization.
INTERPOL also issues a Yellow Notice for individuals, which alerts global police for a missing person, including parental abductions, kidnappings, or unexplained disappearances.
Challenging and removing an INTERPOL Red Notice can be difficult, even in Canada. While INTERPOL is a global, inter-governmental organization, they cannot compel law enforcement in another country to arrest someone. It is up to the individual country to decide what legal value to give a Red Notice and the authority of their law enforcement officers to make arrests.
If you are in need of legal support around removing a Red Notice, contact our office.