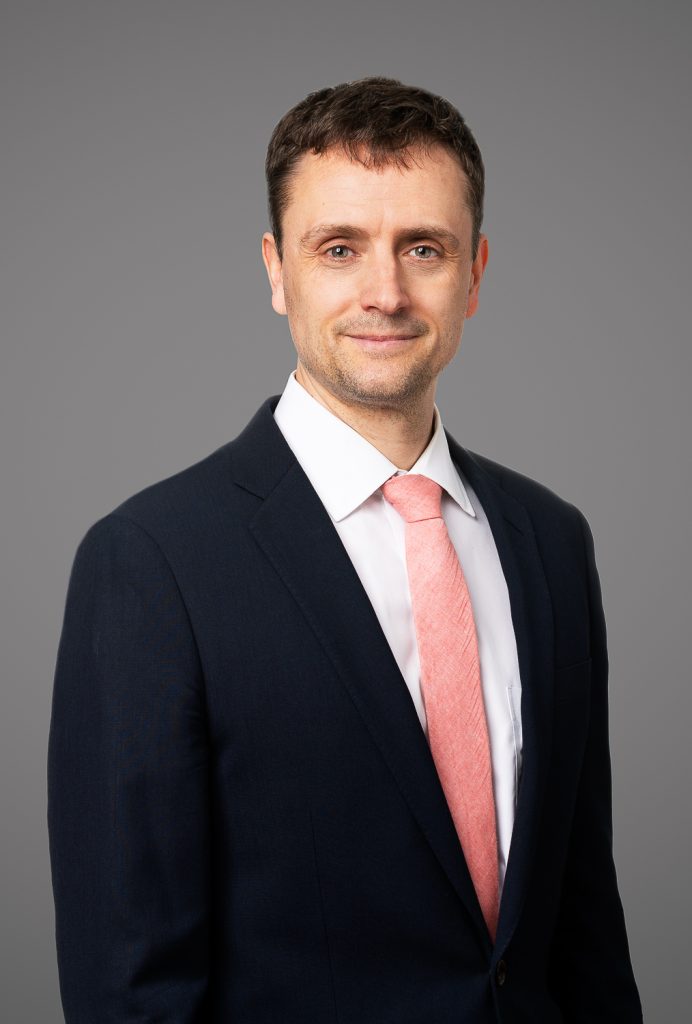 Nils Preshaw is an experienced litigator with a background that includes 12 years as a Crown Prosecutor working on files, some of which involved national security, intelligence, and defence agencies. He is familiar with clients who have found themselves entangled in the INTERPOL Red Notice system. Meant to catch serious criminals whose location is unknown, the system is being abused by certain nations who are using Red Notices to harass individuals inappropriately.
We asked Nils about his work representing these clients.
How did you get involved with representing clients who are facing an INTERPOL Red Notice?
During my time as a Crown Prosecutor (with the Province of Alberta, and then the Federal Crown) I worked on files involving agencies like the CBSA, CRA, RCMP and CSIS to name but a few. I had files involving Mutual Legal Assistance requests to obtain evidence from abroad as well as cases where Canada utilized INTERPOL Red Notices to apprehend and extradite defendants who had fled Canadian justice.
As such, I was a natural choice to assist Kornfeld LLP clients facing issues arising from INTERPOL Red Notices.
Are Red Notices becoming more common?
There are approximately 58,000 valid INTERPOL Red Notices worldwide of which only 7,000 or so are public. In 2018 alone, INTERPOL issued over 13,500 Red Notices (compared to 6,300 in 2010).
The Notice system itself is an important one. It allows the 194 member nations with a way to co-operate to try to apprehend and extradite wanted persons at international borders. A Red Notice is supposed to be reserved for persons whose location is unknown and who are accused of committing serious criminal offences. However, over the past several years I have seen an increase in improper use of the Red Notice system.
In what way is the system being abused?
The Notice system works to some extent on faith. In my experience, INTERPOL more or less assumes that if a member nation is requesting a Red Notice, then the location of the person sought is in fact unknown, and that the person has in fact been accused of a serious criminal offence.
Unfortunately, certain nations appear to be misusing the INTERPOL Notice system to harass individuals for political or other reasons. Clients often contact me claiming that they have not committed any offence whatsoever and/or that their location is well known to the requesting nation. In these instances these individuals are unable to travel internationally as they fear arrest and extradition to the requesting state.
Individuals can effectively end up trapped in the country they are in, afraid to cross any border as they risk deportation to a country where a fair trial may be highly unlikely.
I have seen cases where Notices have been issued after family disputes arose or over small civil debts. It appears that, in some countries, if a person has money or power they can somehow convince state officials to request Red Notices that are entirely inappropriate. In INTERPOL's defence it is difficult, sometimes impossible, for them to identify an improper notice request if the paperwork filed by the requesting state appears to be in order.
The only options left for an individual for whom a Red Notice has been issued is to remain in one place or to retain someone like myself to see if I can convince INTERPOL to remove the Notice. Even then, individuals can end up with limited travel options for the rest of their lives, fearful that travelling through certain countries might lead to arrest and extradition.
Generally, what is the most difficult element or obstacle in appealing a Red Notice successfully?
The INTERPOL Notice system is complex. Because of this it can be challenging to navigate a client through various levels of bureaucracy to have the person's particular situation reviewed.
Each case involves gathering a lot of documentation and crafting careful submissions to INTERPOL. Initially, the requesting state is asked by INTERPOL to respond, and nations have a lot of resources and can, in some cases, produce all sorts of documentation purporting to contain information which may be untrue.
What is a common question you receive from clients appealing Red Notices?
"Once removed can I travel again?"
The answer to this question is complex. If authorities in a totalitarian regime are after you, then concern over travelling through other allied nations may be warranted even if a Red Notice has been removed. Some nations have additional bilateral or multilateral agreements separate and apart from INTERPOL, based on which there may remain a genuine fear of being arrested, flown to the returning nation and imprisoned even after successful removal of a Red Notice.
For more information regarding INTERPOL Red Notices, read "Successful Removal of INTERPOL Red Notice" from our blog.