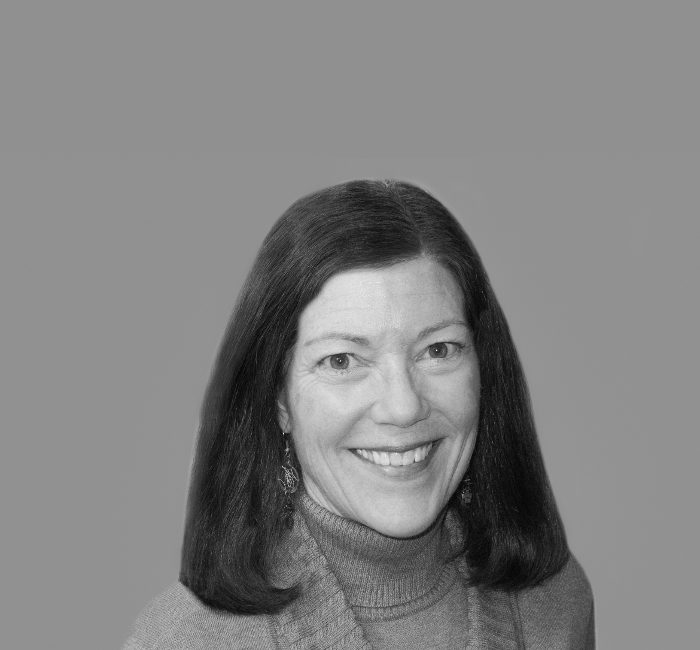 Associate Counsel
Susan Smith
Susan Smith has 30 years of litigation experience in British Columbia.  She has assisted clients in a variety of areas, including construction, products liability, real estate, intellectual property, personal injuries, and sports accidents.  She has represented clients in all levels of the courts of British Columbia, and in the Federal Court of Canada.
Susan Smith is also a trained mediator, on the Roster of Civil Mediators for Mediate BC. Because of Susan's unique combination of mediation and legal skills, Susan Smith provides guidance and advice to the clients of Kornfeld LLP in their settlement discussions, and represents them at mediations and in other negotiations.
Susan Smith is a pioneer in the sport of freestyle skiing, being a three-time Canadian champion and world cup competitor in the 1970s.  She won the Alberta government Achievement Award in 1978 for outstanding performance in freestyle skiing.  She was also one of the founders of the Nakiska Ski Resort in Alberta, which hosted the 1988 Olympics.
Susan is also a mentor with the Big Brothers Big Sisters of Canada and is passionate about the fight against bullying.  She has been a long-time supporter of the BC SPCA, and other animal shelters throughout the province.
Practice Areas
Education
University of Calgary Law School, 1984, LLB Honours
Undergraduate Studies, University of Calgary
Bar Admissions
Honours
Past Lecturer, Law Society of BC, Bar Admission Courses
Past Lecturer, University of BC, Law Faculty, Appellate Advocacy
Mentor, Big Brothers Big Sisters of Canada
Languages
Notable Cases
&nbsp
Youyi Group Holdings (Canada) Ltd. v. Brentwood Lanes Canada Ltd., 2020 BCCA 130

The British Columbia Court of Appeal agreed with the judge at trial that a $28.8 million contract of purchase and sale should not be enforced, being tainted by the illegality of the purchasers' fraudulent conduct.   While the trial judge found numerous instances of illegal conduct each rendering the contract unenforceable, the Court of Appeal considered it unnecessary to look beyond the conclusion that the purchasers had designed and used the contract and related lease to falsely inflate rent for financing purposes.

Keep Reading
&nbsp
Pacific Centre Limited v. Creative Energy Vancouver Platforms Inc., Westbank Projects Corp. and others, 2020 BCSC 676

Cadillac Fairview Limited and its property, Pacific Centre mall, were unsuccessful in their efforts to stop the proposed redevelopment of 720 Beatty St., site of the Creative Energy steam heat plant which serves the energy needs of over 200 commercial and residential buildings throughout downtown Vancouver.   Our clients, Creative Energy and Westbank Projects Corp., are teaming up to build a state-of-the-art office tower and entertainment facilities bridging Vancouver's Yaletown district with BC Place Stadium.

Keep Reading
&nbsp
Youyi Group Holdings (Canada) Ltd. v. Brentwood Lanes Canada Ltd., 2019 BCSC 739

After a 78-day trial, the Supreme Court of British Columbia allowed our client to withdraw from a $28,800,000 contract for the sale of a large redevelopment site, due to the intended purchaser's use of the contract for illegal purposes.  This allowed our client to reap a nearly $50,000,000 increase in value.

Keep Reading
Contact Susan: