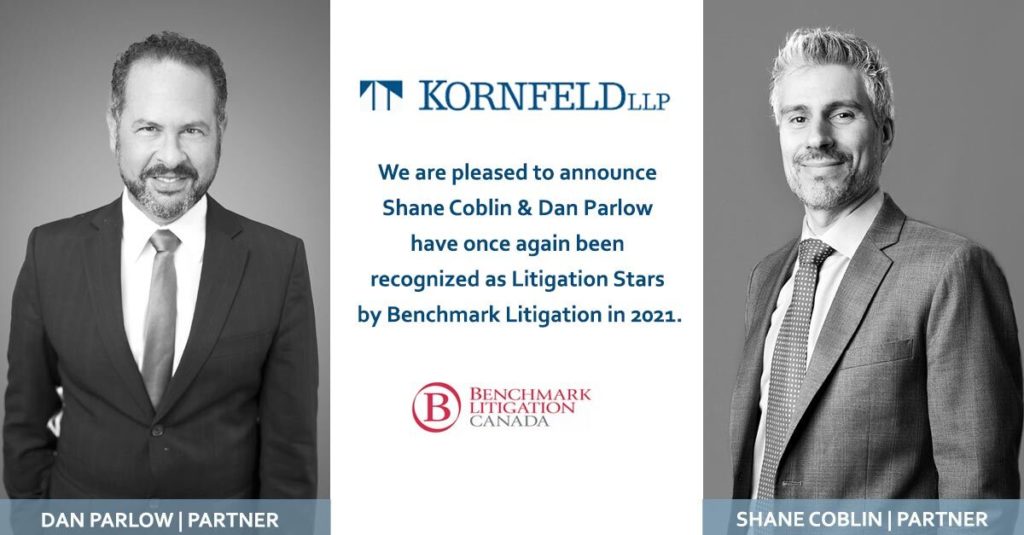 We are pleased to announce that lawyers Shane Coblin and Dan Parlow have been recognized as Litigation Stars by Benchmark Litigation in 2021.
Shane Coblin is recognized as a Litigation Star for the third consecutive year in the practice areas of commercial, real estate and construction litigation. Shane represents property owners, investors, and commercial developers in complex disputes with shareholders, vendors, contractors, builders, strata corporations and other parties in a broad range of significant matters.
Dan Parlow is recognized as a Litigation Star for the second year in a row in the practice area of commercial and real estate litigation. Dan's clients include investors, property owners, financial institutions, estates, trusts, and beneficiaries. He has resolved claims involving creditors and disputed investments and assets, shareholders and partnerships interests in commercial property, and in disputed wills, trusts, and related claims.
Benchmark Litigation celebrates leading litigators and the most impactful disputes across Canada based upon research conducted between October 2020 and March 2021.