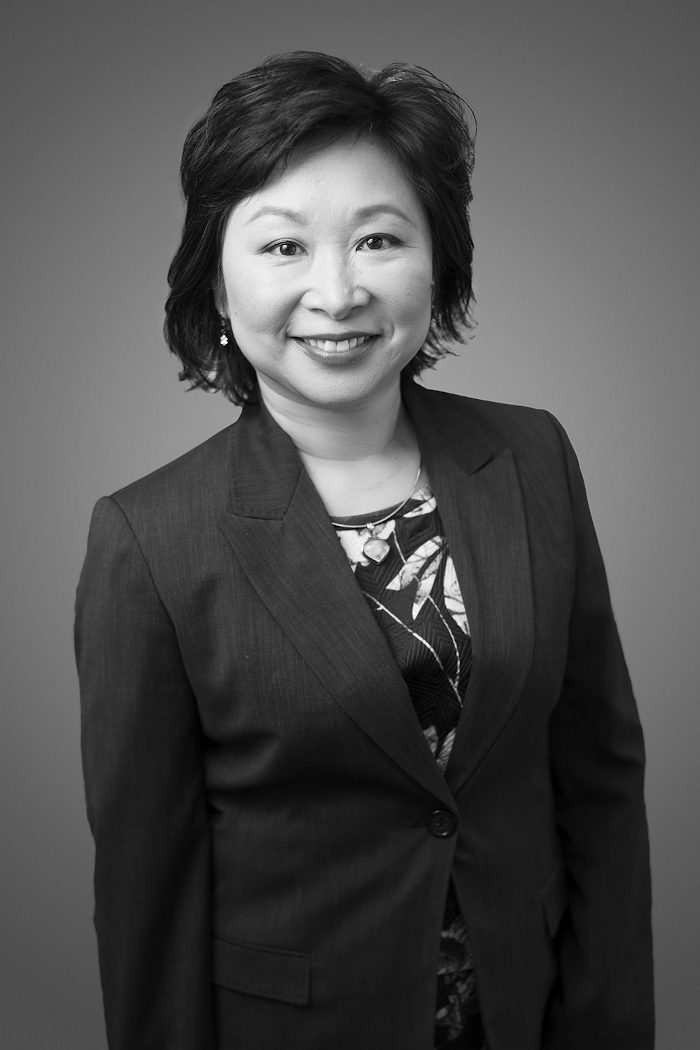 Lana Li maintains a broad commercial litigation practice with emphasis on commercial landlord/tenant disputes, creditors' remedies, and select family law disputes. Lana's diverse practice involves some personal injury defense, including acting for an American insurer, family law disputes involving corporations and properties, and counsel on lease defaults and terminations.
Lana has conducted many Supreme Court trials and mediations and has appeared in the Federal Court and the Tax Court. The author of many articles, Lana has been published by the Canadian Bar Association and the Continuing Legal Education Society.
Born in Hong Kong and raised in Vancouver, Lana is married and the proud mother of two sons.
Practice Areas
Education
Faculty of Law, University of British Columbia, LLB
Undergraduate studies, University of British Columbia
Bar Admissions
Honours

Martindale Peer Review Rating BV Distinguished
Member, Civil Litigation, Women Lawyers Forum
Family Law, Canadian Bar Association, BC Branch
Director, Continuing Legal Education Society (2001–2007)
Elected member, CBA Provincial Council (1999–2005)
Adjunct Professor, Creditors' Remedies, Faculty of Law, University of British Columbia (1995–1998)
Governor, Nonprofit School Society
Languages
Notable Cases
&nbsp
Sung Estate, 2019 BCSC 1202

Our client successfully resisted efforts by her deceased spouse's brother to challenge their common law relationship and to challenge her right to administer her spouse's estate.  The case required the B.C. Supreme Court to consider time limitations, evidence to prove a common law relationship and whether notice of court applications are required in this case.  

Keep Reading
&nbsp
Business Development Bank of Canada v. Canadian Recon Manufacturing Ltd. et al., 2019-2020 BCSC 186706, Vancouver Registry

Our client, Business Development Bank of Canada, had obtained judgment against the corporate debtors and an individual guarantor.   After an examination of the guarantor to obtain information to satisfy these obligations, Lana Li successfully invoked a rarely-used tool called "equitable receivership" to gain access to a $6.2 million property.

Keep Reading
Contact Lana: