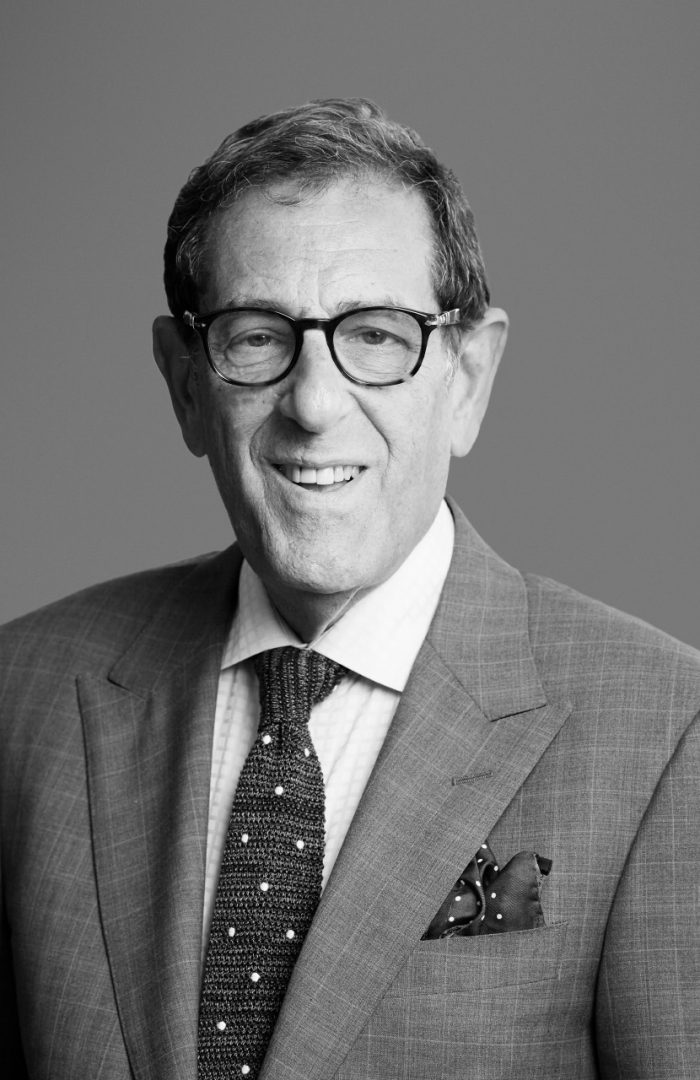 Senior Litigation Counsel
Howard Shapray K.C., FCIArb.
Howard Shapray, K.C. is one of the leaders of British Columbia's commercial and securities litigation bar.
Over his career, Mr. Shapray has been called upon by some of Canada's most prominent entrepreneurs to represent them when the stakes are high and the chips are down. Mr. Shapray's clients are a Who's Who of Canadian business. Through his strategic management of extraordinary cases, Mr. Shapray has acquired a reputation as a skillful and passionate counsel — summed up by author Peter Newman in his book, Titans, as "Vancouver's toughest and ablest courtroom lawyer."
A Queen's Counsel, Mr. Shapray holds an AV Preeminent Martindale-Hubbell® rating for legal skills and ethics, the publication's highest level of professional excellence. His peers have repeatedly recommended Mr. Shapray in Lexpert surveys for his "litigation prowess," and his skills have also been recognized by The Best Lawyers in Canada, the UK-based Chambers & Partners, and Benchmark Canada, which claims to be the definitive guide to Canada's leading litigation firms and attorneys. He has been named "Securities Litigation Lawyer of the Year in Canada" in 2015 by Corporate INTL, and was named 2015 Elite Libel & Slander Lawyer – Canada by Corporate LiveWire. Mr. Shapray is also a Fellow of the Chartered Institute of Arbitrators and a Fellow of Litigation Counsel of America as well. Mr. Shapray has been recognized by Benchmark Canada as one of Canada's Top 50 Trial Lawyers.
Mr. Shapray has appeared as counsel in all levels of the Canadian courts, including the Supreme and Appeal Courts of British Columbia, the Superior Court of Ontario and Ontario Court of Appeal, plus the Alberta Queen's Bench and Alberta Court of Appeal. Working with some of the top-rated lawyers in the United States, Europe and Africa, he has also represented clients in foreign litigation. Over the years, he has successfully prosecuted and defended corporate disputes, property and environmental cases, mining cases, securities regulatory disputes, fraud and conspiracy claims, professional liability claims, libel and slander, commercial arbitrations, intellectual property issues, and matrimonial and estate disputes. His cases have made both law and headlines.Mr. Shapray still thrives on the challenge of hard cases and hard work. His determination to get the best results for his clients has been evident throughout his career, which began in 1970 when Mr. Shapray joined a growing powerhouse business law firm in Vancouver, and where he soon became partner and head of the firm's litigation department.
When Mr. Shapray co-founded Shapray Cramer in 1993, his goal was to create a top-tier litigation boutique focused on the resolution of intense and complex disputes. "Our success has often been measured by our ability to negotiate a favourable settlement for our client, most often achieved through energetic and strategic positioning," he notes.
Mr. Shapray was an early adopter of computerized litigation tools. In a case from 1988 that involved the management, manipulation and presentation of more than a million pieces of evidence, he won the trial judges' accolade for a "forensic achievement" unparalleled in courtroom history.
Practice Areas
Expertise
Corporate dispute resolution
Mining claims
Securities regulatory disputes
Fraud and conspiracy claims
Libel and slander
Environmental liability claims
Expropriation
Directors' and professional liability claims
International commercial arbitration
Intellectual property
Government liability
Matrimonial and estate disputes
Education
Harvard Law School, Negotiation Institute, Mediating Disputes Workshop, June 2013
McGill: LLB, 1970
McGill: BCL, 1969
McGill: BA (Honours), 1966
Bar Admissions
British Columbia Bar: 1971
Honours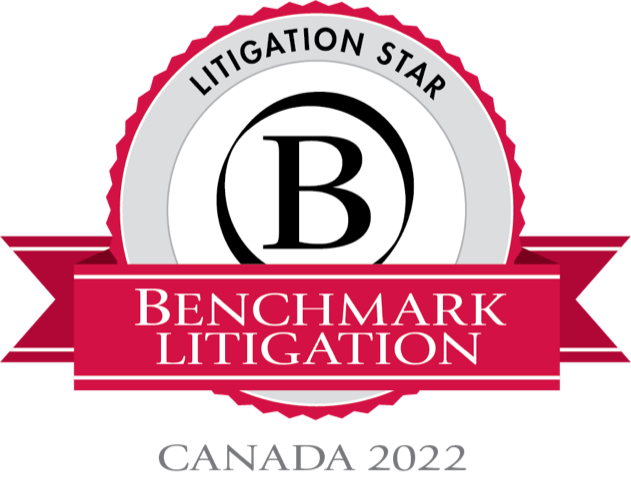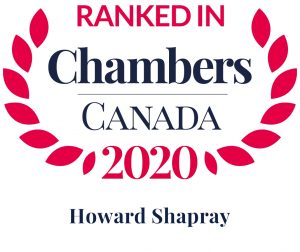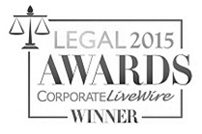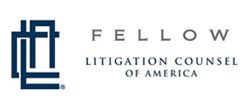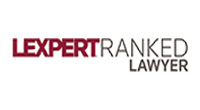 Contact Howard: