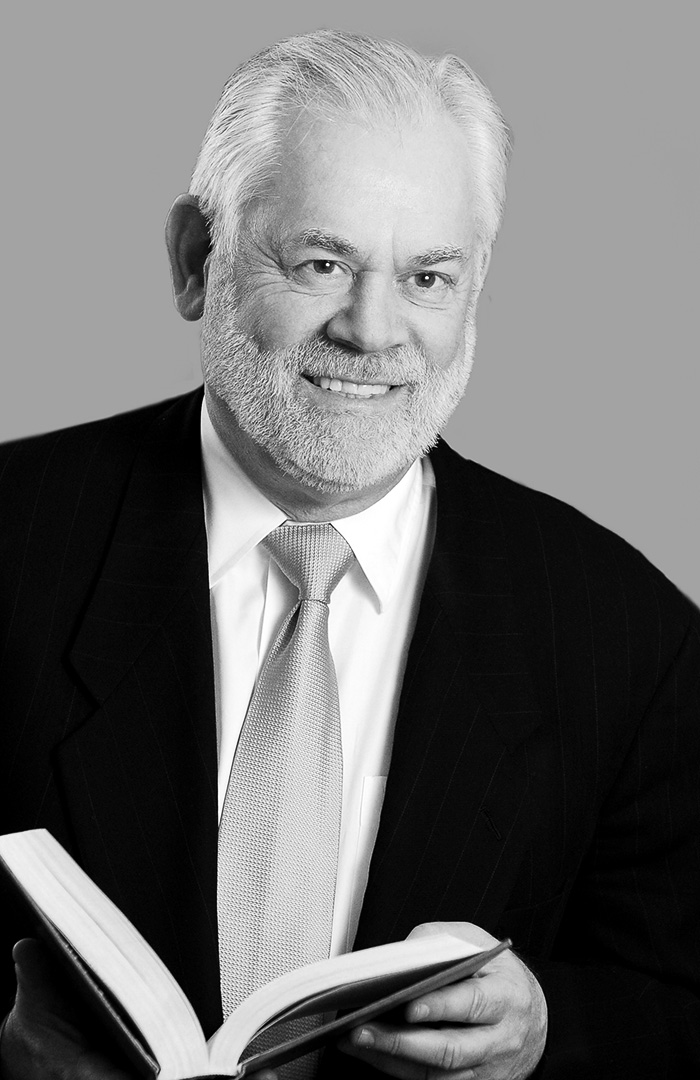 Associate Counsel
Herbert S. Silber K.C., FCIArb.
Herbert S. Silber is a Senior Litigation Counsel.  He has practiced as a member of the Bar of British Columbia for over 45 years and during that time has accumulated a wealth of experience and has enjoyed many professional high points.  His career has largely focused on litigation in the area of  real estate, commercial contracts, corporate disputes and employment law. Among his accomplishments are that he co-counselled one of the largest commercial fraud cases in Canadian history, which included precedent setting decisions on shareholder liability. Herb's securities and corporate litigation experience includes being counsel on numerous shareholders oppression actions, proxy fights and fraud claims. His successes in these areas have influenced corporate law and discovery principles. Herb's employment law practice has included appearances in many wrongful dismissal trials and appeals, negotiations on severance packages and advising on group terminations. Herbert S. Silber has also been involved for many years in commercial arbitrations of all types with particular emphasis on Lease arbitrations. Herb has regularly appeared in both the Supreme Court of British Columbia and the British Columbia Court of Appeal.
Over the past number of years, Herbert S. Silber has increasingly taken on the role of Arbitrator and Mediator. He has trained with the Harvard University School of Negotiation on mediations and is an Arbitration and Mediation panelist with the British Columbia International Commercial Arbitration Centre (BCICAC). In addition to being a Panelist, Herb has written several articles on arbitration and mediation practice for BCICAC, which have been published in the B.C Bar's leading publication, "The Advocate."  In addition, Herbert S. Silber has organized and appeared as a panelist at conferences on Arbitration and Mediation and regularly writes a blog for clients and other lawyers on Dispute Resolution issues. Herb brings to an arbitration or mediation a strong combination of experience, knowledge and understanding of the goals to be achieved
Herbert S. Silber, is distinguished by his appointment by the British Columbia Government as a Queens Counsel. Herb served for many years as a member of the of the Board of Governors of the British Columbia Institute of Technology (BCIT).  He was chair of its Governance Committee and a long serving member of its important Audit and Finance Committee. Herb also served for many years as a member of the Health Professions Review Board following his appointment by the Government of the Province of B.C. Herb has been active in many community organizations over the years and has served in senior executive positions and as a board member. He has been frequently recognized for his community service including as man of the year by the Jewish Community Centre of Greater Vancouver.
Herb and his wife Barbara have three adult children, Michael, Arin (AJ) and Tara and many grandchildren.
Practice Areas
Education
Osgoode Hall Law School, York University, LLB
University of British Columbia, BA
Bar Admissions
Ontario, 1974
British Columbia, 1975
Honours

Martindale Peer Review Rating BV Distinguished
Honourary Counsel, Canadian Jewish Congress, Pacific Region
Officer, member, National Executive, Canadian Jewish Congress, Pacific Region
President, Jewish Community Centre of Greater Vancouver
Jewish Community Centre of Greater Vancouver's Man of the Year, June 2008
Director, Jewish Federation of Greater Vancouver
President, Schara Tzedeck Synagogue.
Member of the Health Professions Review Board
Member, Board of Governors of British Columbia Institute of Technology (BCIT)
Queen's Counsel
Contact Herbert: