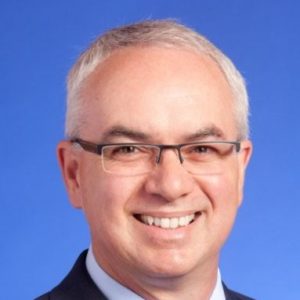 July 1, 2019
Kornfeld LLP welcomes Mike Nienhuis as a new senior associate lawyer with extensive experience in commercial real estate and Indigenous law.
Mike has a deep history in the business community and has worked as an executive officer with technology companies in Vancouver, Seattle and San Diego, responsible for sales and operations in North America, Europe and Asia.
He frequently draws on his business experience to develop an understanding of his clients' businesses and transactions, which span a range of industry sectors.
As part of his general commercial real estate practice, Mike has developed a strong understanding of First Nations land issues in particular.  He regularly advises clients – both First Nations and their partners in the larger business community – on transactions involving First Nations lands and other Indigenous law matters.
His interest in people and a desire to make a difference drew him to focus much of his practice in Indigenous law.  "I believe we are living at a watershed moment in Canadian history," he said.  "First Nations are taking advantage of unprecedented opportunities to realize their right of self-government and fulfill the economic potential of their people and lands by working with partners in the business community.  It's rewarding to facilitate win-win relationships and transactions that affect people's lives so directly."
Mike is a regular speaker about First Nations land development matters.  He recently presented "An Overview of the First Nations Land Management Act Legal Framework" at the Canadian Bar Association CBABC Conference in Vancouver and will be speaking on "The Application and Non-Application of Federal and Provincial Laws Governing Development" at Pacific Business & Law Institute's conference on Real Estate Development on First Nations Lands in December 2019.
In addition to his focus on Indigenous law, Mike also has significant experience in the areas of construction law and the development, acquisition, disposition and financing of clean energy and other natural resource projects on Crown, First Nations and privately owned lands.
Mike said he was attracted by Kornfeld LLP's reputation for high quality, sophisticated commercial real estate work in a small firm environment, having previously worked at national law firms.
Mike volunteers his time as a mentor to students at the University of Victoria's Business Law Clinic where he participates as a practicing lawyer, reviewing legal memos and providing feedback.  He has also represented clients in various pro bono matters and served on several non-profit boards and committees.