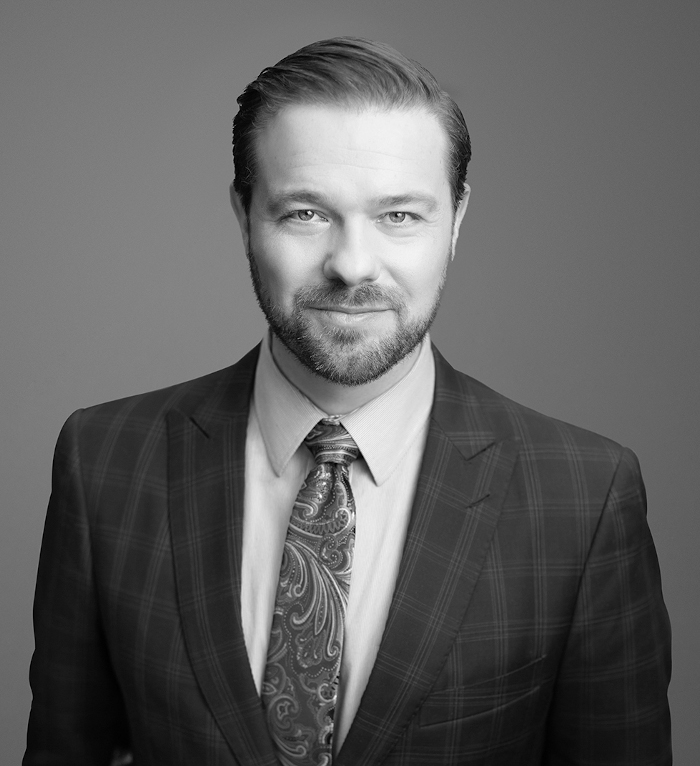 Associate
Daniel F. Hepburn
Daniel was called to the British Columbia bar in May, 2009 and has practiced as a civil litigator since that time. He has a broad range of experience, with a particular focus on business disputes, construction law, real estate litigation, lease disputes (both commercial tenancy and the lease of goods and machinery), employment law, creditor's remedies, bankruptcy and insolvency, disputed estates and insurance law.
He has previously worked as a Federal Crown Prosecutor under contract with the Department of Public Prosecution Services Canada. His prosecution work covered various offences under the Income Tax Act, the Controlled Drugs and Substances Act and the Fisheries Act. He also has considerable previous experience defending insurers and insured parties from third party liability claims.
Daniel's clients include real estate developers, contractors, businesses, entrepreneurs and professionals. He provides strategic advice for his business clients on a wide range of legal issues. In litigated matters Daniel is a firm proponent of injunctive and interlocutory remedies, which when used in appropriate and justifiable circumstances can dramatically hasten the conclusion of litigation to the benefit of his clients.
Daniel is results driven and takes pride on his ability to deliver practical and creative solutions for his clients. He recognizes that different clients have different expectations and priorities and strives to tailor his approach with that in mind.
Daniel has conducted numerous British Columbia Supreme Court trials and lengthy Court applications for individual, business and institutional clients. While pre-trial settlement is often the most cost effective and advantageous outcome for his clients, a full range of options are always explored depending on the particular circumstances of the case. Should trial be necessary, Daniel has the experience and skill to devise a thoughtful and creative strategy to give his clients' the best chance of achieving their desired outcome.
Practice Areas